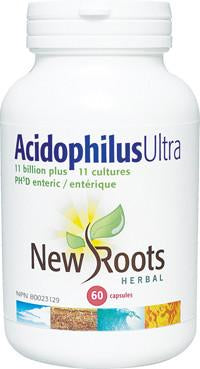 New Roots | Acidophilus Ultra 11 Billion
Acidophilus Ultra is formulated with 11 scientifically researched probiotic strains, with a potency of 11 billion live, active cells.
In Stock Not In Stock
Quantity :
Reviews
Good Price
These probiotics are more affordable than others I've found and seem to be effective. I trust New Roots as a company and love that Body Energy carries them.
Amazing
Can't wait to see the difference
Great Price, Great Product
I'm super happy that I found this product that I can stand behind, and the price is great too! I've been taking this for a couple weeks and I'm feeling good.
Acidophilus
Great product for acid reflux. Much bettter than prescription drugs!